Experience Italy, your way
Design your own Italian adventure, go off the beaten track, and get away from the crowds
It's time for you visit Italy again, safely and at your own pace. After nearly two years of restrictions imposed by each country as a result of the Covid-19 pandemic, we can finally look forward to travelling once more, and Ergo: Travel is here to help you create your travel experience. Our new series of customised trips is designed to give our guests a truly unique experience in Italy free from the limitations of packaged tours.
Starting this November we have a whole new series of proposals to help you experience Italy like never before:
Discover amazing lesser-known areas for a fresh new perspective on Italy.
Enjoy a more comfortable, intimate experience with smaller group sizes.
Travel by minivan or by self-driven rental car.
Choose from a varied selection of interesting activities and places within each area and compile them into your own personalised trip.
Go straight to these areas directly from the airport after arrival, or extend your trip by spending a few days in the nearest major city, or combine your selection with other areas for an even more varied experience.
Each area of travel is of limited size, saving you time spent going from one place to another.
Include as much free time as you like just to relax and soak in the ambience.
Explore hidden treasures and support the local economy at the same time!
People who prefer following our group tours will be pleased to know that we plan to bring them back in Spring of 2022, which we will publish very soon. You can always contact us for more information in the meantime. Or check out our customisable Classic Italy package if you are planning to travel to Italy for the first time.
Begin your journey by clicking on the shaded areas in the map below:
Begin your journey by clicking on
the shaded areas in the map below: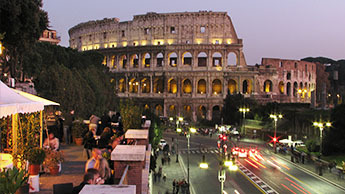 Italy is one of the world's favourite destinations because of cities like Rome, Florence, and Venice, and many have not only visited these marvellous cities but have gone beyond to discover Naples, Turin, and Bologna.
But did you know that there is also a whole world of mind-blowing experiences to be savoured in the smaller towns and villages, and in the countryside away from the major cities?
Let us help you discover a whole other side of Italy mostly known only by locals. Explore awe-inspiring places and partake in activities you would never even imagine possible.
Click on the shaded areas at right to begin your journey.
We will be adding more over the next few moths, but if there's some place you want to visit you can always
discuss it with us!
Around Treviso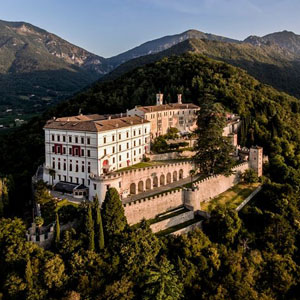 A jewel of a province right next to Venice, with an extraordinary collection of art, history, beautiful landscapes and nature.
Picture ©Castelbrando
Nearest major city: Venice (40 minutes from Treviso)
Nearest major airport: Venice Marco Polo (30 minutes from Treviso)
Tuscia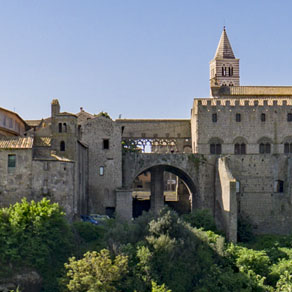 Mysterious Etruscan tombs and monuments, thermal springs, olive farms, hidden ruins in nature reserves, wild landscapes, Renaissance villas... all within a couple of hours from Rome.
Nearest major city: Rome (80 minutes from Viterbo)
Nearest major airport: Rome Fiumicino (90 minutes from Viterbo)
Sicily East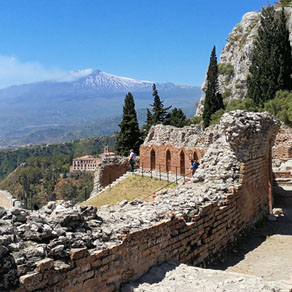 Already a major haunt for many tourists, we now present a range of activities which go beyond the glamour of seaside resorts and ancient Greek heritage and embraces the natural heritage as well. From exploring Mount Etna in many different ways to discovering hidden canyons and prehistoric tombs, Sicily in December is the time to be seen without the  heat and crowds of summer!
Nearest major city: Catania
Nearest major airport: Catania Fontanarossa Airport
Around Ravenna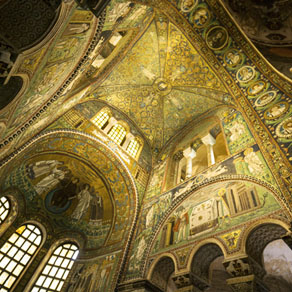 Once the capital of the Western Roman Empire and now host to Early Christian and Byzantine monuments that are inscribed on the World Heritage List of UNESCO since 1996, Ravenna is just over an hour away by train from Bologna. A treasure trove of art, history and culture that is surrounded by farmland and nature reserves which provide an endless array of choices for the avid nature-lover.
Nearest major city: Bologna (70 minutes from Ravenna)
Nearest major airport: Venice Marco Polo (140 minutes from Ravenna)
Central Po Valley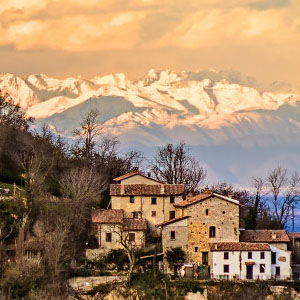 This area just south of Milan remains little explored by foreign tourists. From the ancient pilgrimage route of the Via Francigena, to the cities of Pavia, Lodi, Piacenza and Cremona, this section of the Po valley is quite unlike the rest of northern Italy.
Nearest major city: Milan (60 minutes from Pavia)
Nearest major airport: Milan Malpensa (80 minutes from Pavia)
Around Matera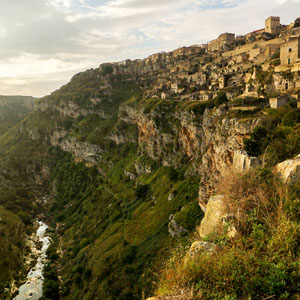 Matera is always the major highlight for visitors to the deep south of Italy, but its surreal beauty easily overshadows the rest of its home region of Basilicata. Check out some of its treasures waiting to be discovered here.
Nearest major city: Bari
(50 minutes from Matera)
Nearest major airport: Bari Karol Wojtyla (50 minutes from Matera)
Gulf of Naples - COMING SOON!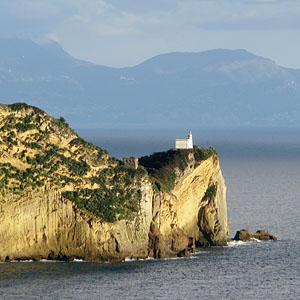 Few people realise that beyond the already famous places like Sorrento, Capri and city of Naples, the Gulf of Naples has a wealth of amazing places to explore which is hardly known to the outside world, including the enormous caldera of a gigantic supervolcano, which over millenia has resulted in some fantastic land formations and thermal springs.
Nearest major city: Naples
Nearest major airport:
Naples International Airport
Padua & Vicenza - COMING SOON!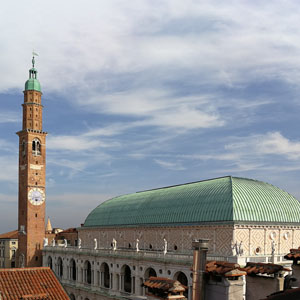 Just next to Venice are the provinces of Vicenza and Padua, which holds not just a wealth of history and culture but also a surprising variety of natural attractions. Choose anything from the masterpieces of Andrea Palladio to the indulgence of hot spring resorts, and anything in between!
Nearest major city: Venice (45 minutes from Padua)
Nearest major airport: Venice Marco Polo (45 minutes from Padua)
Northeast Tuscany - COMING SOON!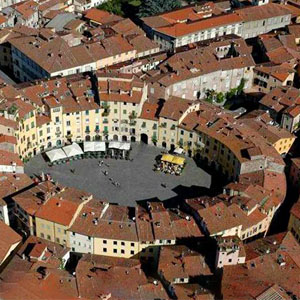 If the word "Tuscany" brings to mind images of rolling hills and idyllic vineyards, then let us show you a side of ths famous region that you can't even imagine. From mountains to hot springs, from Da Vinci to Pinocchio, this is where the locals have kept their secrets all these years!
Nearest major city: Florence
Nearest major airport: Pisa International
Abruzzo - COMING SOON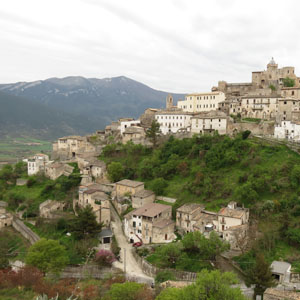 Unspoiled nature and neverending quaint villages which recalls an Italy long past is perhaps a apt description of Abruzzo, so close to Rome yet ignored for decades by millions of tourists who ply the standard routes of the major cities. One of the few regions where you can go skiing in the mountains and still reach the seas for a meal in little more than an hour!
Nearest major city: Rome (2 hours from Pescara)
Nearest major airport: Rome Fiumicino (3 hours from Pescara)
Valle d'Aosta - COMING SOON!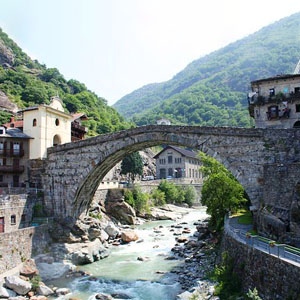 The smallest and least densely populated region in Italy hides some incredible secrets behind some of Europe's most famous mountains. Consisting of just a single valley, this ancient trade route is crowded with some amazing castles overlooking the panoramic landscape, and boasts a very unique cuisine as well! Picture by Benito Roveran for Wikimedia Commons
Nearest major city: Milan (2 hours from Aosta)
Nearest major airport: Milan Malpensa (100 minutes from Aosta)
Important notes
All suggestions are meant for small groups of 4-6 persons travelling in a minivan, recommended at this point in time to minimise risk of crowding when indoors, such as dining in restaurants and visiting smaller establishments. Larger groups of up to 12 persons will require a minibus, or else in separate minivans.
The meals we organise are always in typical establishments frequented by locals or smaller restaurants serving local cuisine, which will be assumed here as well.
The activities listed are general suggestions that can be customised upon further discussion.
Suggested activities are budgeted to be accompanied either by a local specialist guide and/or host, but a tour leader to accompany the group for the entire length of your stay may be requested for an additional fee.
For the time being, local festivals have been left out of the selection to avoid crowds, but once circumstances allow we shall be including them in our suggestions.
Some activities are feasible only at certain times of the year or under very specific weather conditions, such viewing the pressing of olives, gathering wild herbs, picking mushrooms, or truffle hunting.
All travellers are strongly urged to be aware of restrictions and measures imposed as a result of local or regional Covid-19 policies in force at the time of travel. For more information in this please refer to this page.