Nearly half of all of our clients have travelled with us more than once, and quite a number of them more than a few times. This shows not only how much depth and variety there is in Italy to enjoy, but also reflects their trust in Ergo: Travel to provide a fulfilling experience of the trips we have organised since we started in 2009. Here is a collection of just some of the feedback we have received over the years:
We had a great time in Piedmont, Italy with the group and special places that you brought us to visit. Enjoyed the truffle market, truffle hunting demonstration, cooking lessons, wine, cheese tasting and the special local italian food.
Very different from the other tour agencies. This tour has just the right pace for us. Sufficent free time for rest and to do our own things. Not so much shifting from hotel to hotel.
Great job! I would recommend to my friends anytime.

Michael & Margaret
October 2018
We are back from our holidays in Italy!
Everything worked out well and we had a wonderful time in Italy! Thank you so much for your planning and attention to all the details. Tuscany is beautiful and all the guides are very knowledgable.
Thank you once again for facilitating this wonderful trip!
Swee Ling, Ken, Eric and Chou Ning, June 2017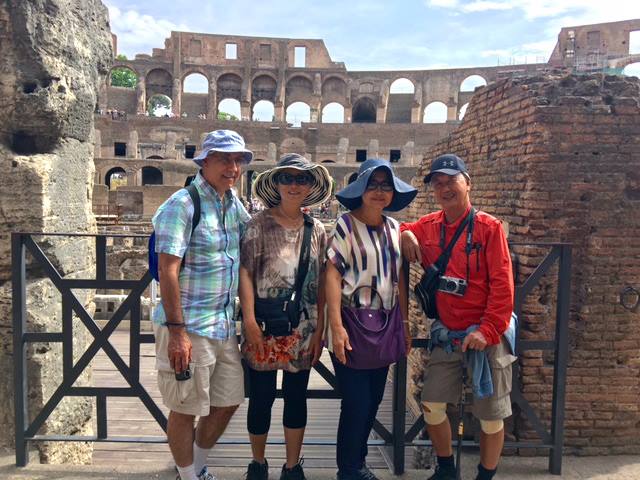 Customised trip for 4 persons
The whole trip was excellent. We had a very good experience and were very well looked after. Simone met us and was delightful company, being very informative... . So thank you for organising everything so well. We really enjoyed the whole trip and it made it a birthday to remember.
Mrs. Kathryn Baron
June 2012
Customised trip for 3 persons
We had a wonderful time in the lovely village of Cortina d'Ampezzo up in the Dolomites mountains of Italy. Enjoyed the beautiful golden sunrise, the snow-capped mountains and crisp mountain air. We even managed a short trek at the Lavaredo Pass which gave us a close up to the awesome Dolomites! Many thanks to Eu Chai and Ergo: Travel for making arrangements for the travel and accommodation.
Ms. Alice Tan
October 2016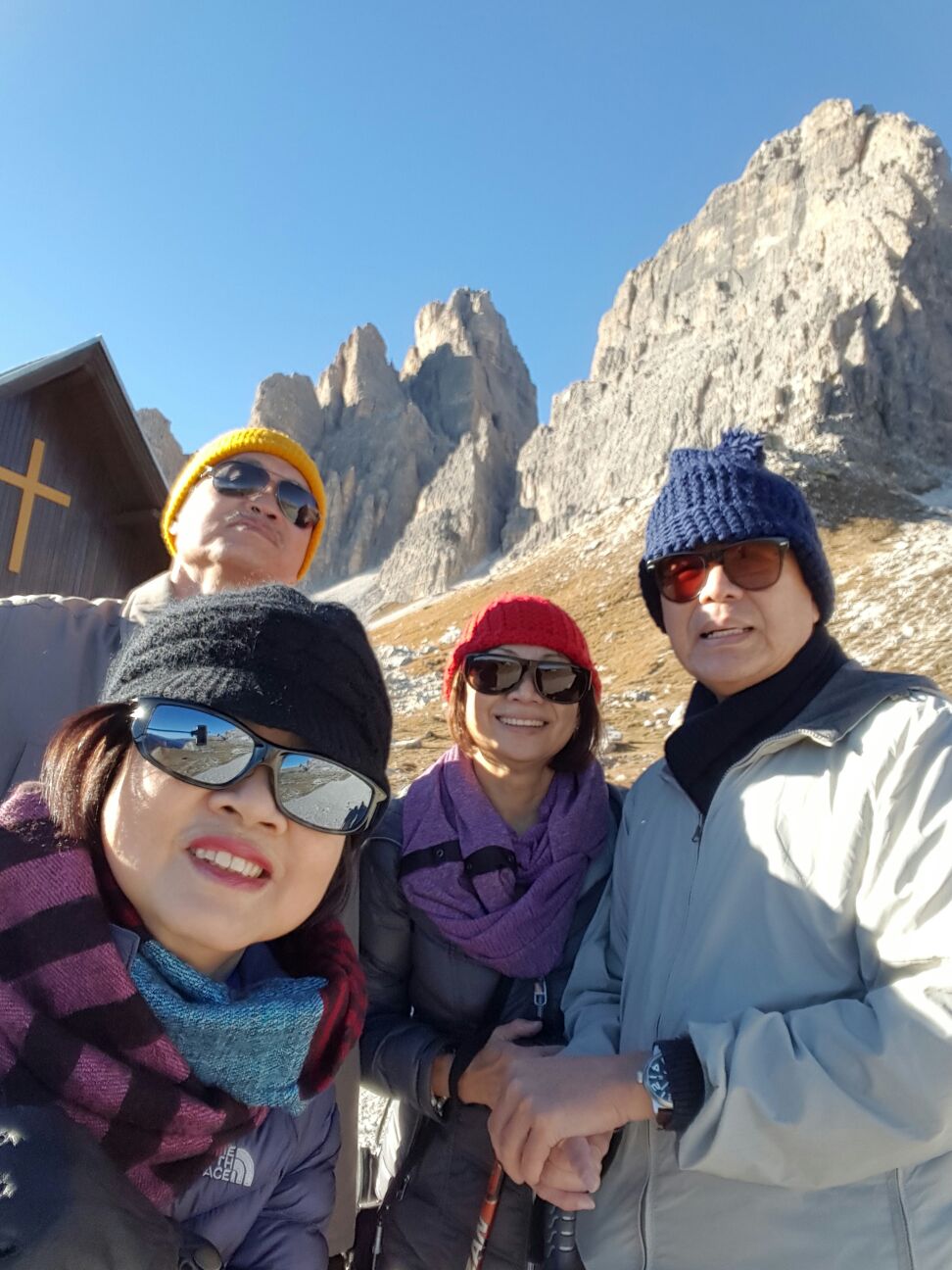 Customised trip for 4 persons
Excellent... We had a really wonderful time and, without doubt, this was due to the rigorous staff work that went on "behind the scenes". For sure, the success of our vacation in Italy was the result of detailed thinking, planning and conscientious care and oversight by Ergo: Travel. So, a very heartfelt "Thank You" to you and all at Ergo: Travel. My wife and I look forward to visiting Italy again very soon and we will certainly depend on Ergo: Travel for another memorable experience.
Mr. Wesley d'Aranjo
March 2012 Customised trip for 2 persons
We had a lovely time in Italy. Till today, the children continue to speak fondly of our tour mates and longingly of the places we had visited. Thanks for making this trip possible.

Ms. Joyce Teo & Family
Dec 2010
Ergo: Travel was highly recommended to us by a friend when my family and I decided to go to Italy in December 2010. The services were prompt, detailed and professional and most of their recommendations, tried and tested, were excellent in more ways than one. Imagine how many of us could stay in an old monastery converted hotel tucked away from the main street but yet accessible by foot from the train station within 5 minutes? We just did and the experience was memorable! The inland tours were great... even my eight-year old daughter could understand and enjoy the tours and though dead beat with jetlag, she craved for more in every city that we visited.
...by far one of our best holidays and we owe all this to Eu Chai, the Italy Expert, so, thanks Eu Chai and a big thumbs up to you!
Josephine & family
December 2010 Customised trip for 3 persons
Ergo: Travel has proven itself to be a reliable and customer-centric agency. Eu Chai had first sought to understand what our preferences were before planning the comprehensive and easy to understand itinerary. We had a memorable and incredible trip to Italy for our 30th wedding anniversary thanks to his attentive and meticulous planning.
Alan & Diana
May 2016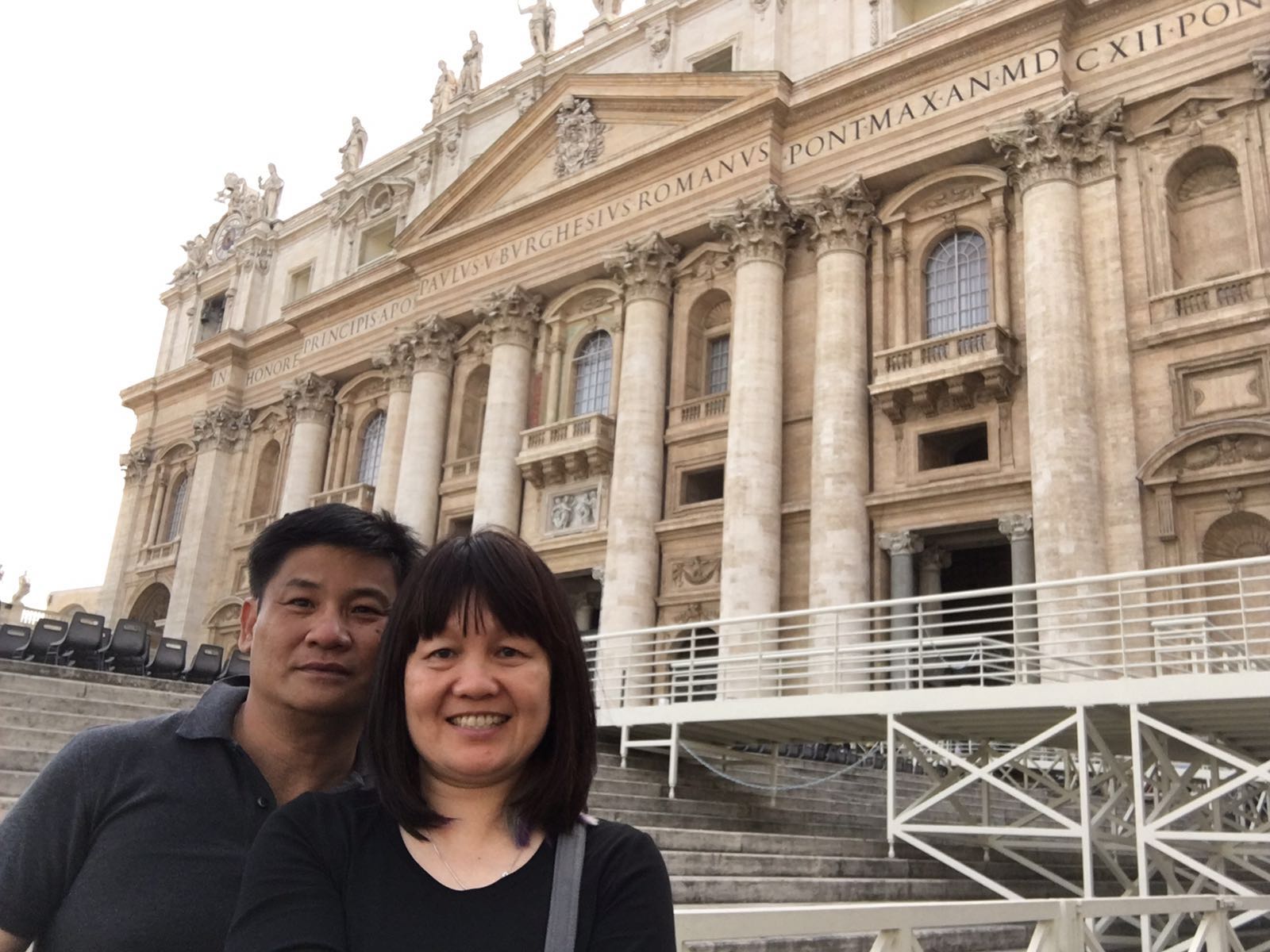 Customised trip for 2 persons
Thank you Ergo Travel for planning the Venice and Florence part of our Italy tour! The most memorable was the day trip by private boat to Burano, Murano and the surrounding islands! I'm glad you planned that side trip for us. The seafood at Burano was the best we had in our 14 days in italy! Our guide, Mattia even planned a stopover at Sant' Erasmo island for us to enjoy a bottle of white wine at Orto Vineyard before we ended the day out. There was something for everyone in our three-generation family!
Dr. Lim Lee Hooi & Family
June 2017 Customised trip for 6 persons
Thanks for all the arrangement - my husband and I enjoyed our holiday in the Amalfi Coast and Naples 🙂 I'm busy preparing for my next trip to London for a week followed by Barcelona. Maybe we can catch up for another cuppa after my return?
Mdm. Wang Cheng Foon
May 2013 Customised trip for 2 persons
I travelled to Umbria, the Central Region of Italy with Ergo Travel. It was my third visit to Italy in the last 5 years but there is just so much more still to see in this amazing country. Umbria is slow, quiet, rural…. filled with greenery everywhere and quaint medieval hill towns, quite unlike the big busy cities I had been earlier. Although it was already late Spring, the weather was still chilly, falling from 15c to just 5-7c on a few days. It is quite the perfect place for those who just want to do lots of sightseeing at an easy pace. Food is mainly rustic but fresh and authentic. Travelling in a small group with Ergo Travel was a wonderful experience. There were no rushed photo stops and regular on-the-go overnight hotel stays… just even-paced sightseeing with lots of time to explore on your own or together with friends made on the trip.
Thank you for the lovely experience!
Ms. Angeline L.
April 2019
I am missing the Amalfi Coast already and having espresso withdrawals at 3 in the afternoon...
You did a fantastic job organising and coordinating our trip! We were also fortunate to visit places and eat at restaurants that haven't given themselves up to mass tourism! Wonderful experiences all round... the hotels were GREAT!
Ms. Caroline Chow
Apr-May 2014
Naples & Amalfi Coast Tour
Wonderful trip to Cinque Terre, thanks to Ergo: Travel for organising the trip!
Dr. Goh P.K.
December 2016
Customised trip for 6 persons
We went on the gourmand tour in the Piedmont and found another wonderful Italy. Fabulous little restaurants with great food, some in out-of-the-way places with stupendous views… beautiful locations and scenery… friendly and knowledgeable local guides who wanted to answer questions. Ergo: Travel arranges tours to get you immersed in the history, beauty and fabulous food and wine that Italy offers! Great way to experience Italy and definitely worth repeating.
Dr. Michael Kelly
Oct 2012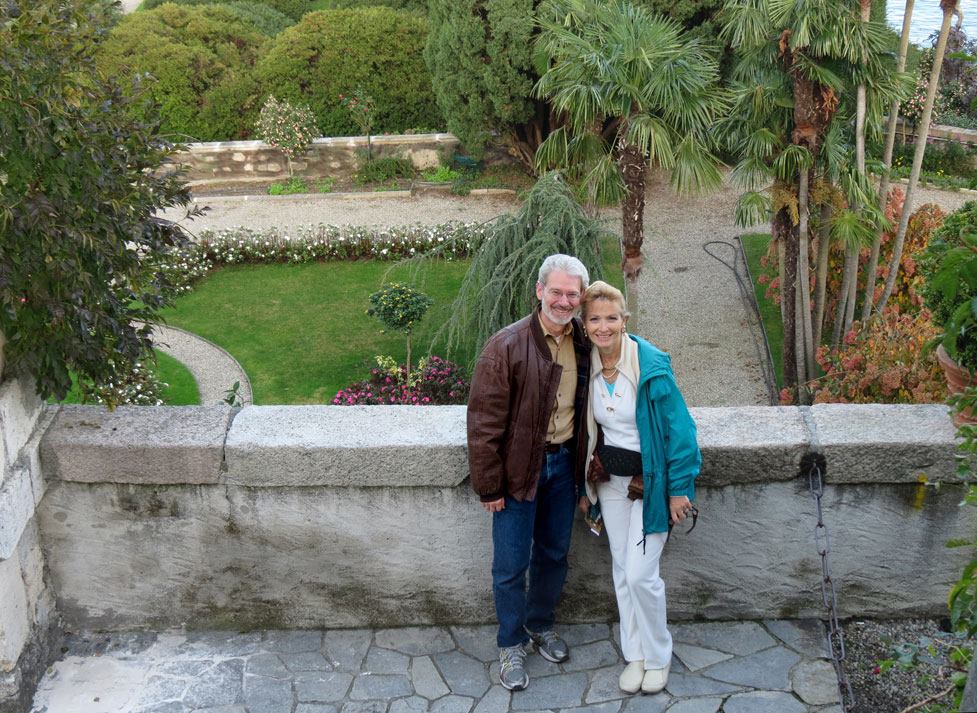 One of our best holidays ever! Thank you, Ergo: Travel!
Dr. Janelene Leong
December 2011
Customised trip for 17 persons
A very enjoyable and well paced customized trip arranged by Ergo Travel. All the local guides assigned to us were awesome! Especially our chauffeur cum guide in Tuscany, Licio Comisso, who drove us safely from place to place and brought us to some very amazing restaurants! Thank you Licio for taking such good care of us. Of course, not forgetting Manuel Scarpa & Alvise of Abbazia Venice Hotel, you guys saved the day, a big thank you to you too. Thank you everyone and well done Ergo! We can't wait to go back again.
Magdalene and Anthony
April 2016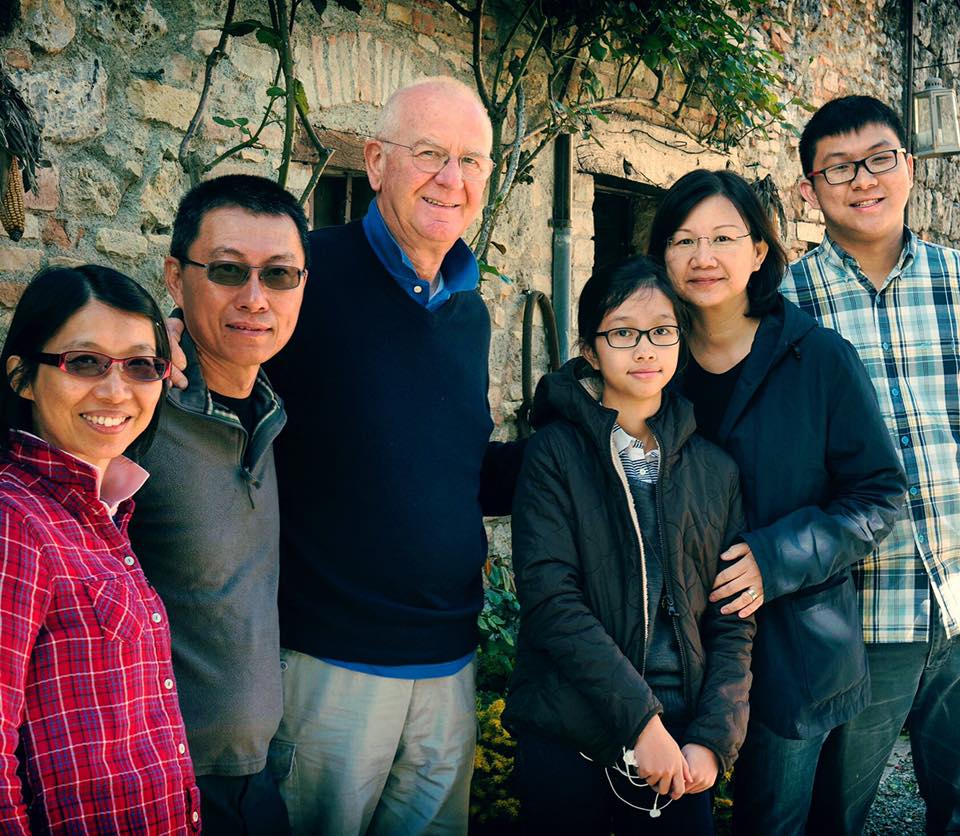 Customised trip for 6 persons
The hotels we stayed in were excellent - very good choices. Look forward to meeting up in December. Cheers.
Mr. Fred Quek
October 2009 Customised trip for 2 persons
Ergo: Travel has ruined all future vacations of the Cajucom-Uy family by setting a benchmark that will be hard to surpass. In any case, thanks to Ergo: Travel for a well-curated and unforgettable experience.
Dr. Howard Cajucom-Uy
June 2018
Customised trip for 7 persons
Thank you! My parents and I had a beautiful, meaningful pilgrimage and holiday. The pace was perfect, with enough time in Rome, Siena and Assisi to soak in something of the essence of these special places.
Thank you for connecting us with wonderful guides and chauffeurs who shared not only their beautiful country with us, but also something of their lives and themselves. They made us feel at home in a foreign land.
We tasted interesting new dishes and experienced the Holy Mass in different places, each so unique, and have brought back with us many memorable moments of incredible landscapes and people. Thank you so much for planning and arranging everything so beautifully for us. I am so deeply grateful!
Ms. Edwina Yeow
Oct-Nov 2019
Customised trip for 3 persons
I enjoyed joining your tour to Italy, and it was an exciting one. Your choice of most interesting archeological, historical and natural marvels made this tour very interesting. Each day brought a new surprise. The natural beauty of the coastline pleased my eyes as well as my soul. The restaurants have been carefully chosen had the most delicious Italian dishes.
Wishing to join another trip to Italy by Ergo Tour in future, I send my thanks and best regards.
Ms. İnci İnanç
(Several tours since April 2016)
Naples & Amalfi Coast Tour
Yes, the family had a wonderful vacation. We were so overwhelmed with the richness of the art, architecture, and culture of Italy and will certainly recommend to our friends and relatives to visit Italy.
As for the arrangements made by Ergo, we must thank you for providing us with very knowledgeable and hospitable guides. Licio, our chauffeur, was very helpful and very accommodating with our requests and wishes. He took extra effort to allow us plenty of time to appreciate the places we visited. The hotels that we were staying were also cosy and very convenient, next to the train stations.
On the whole, we had a good time and like to thank Ergo for making all the arrangements for us.
Mr. J. Chua and family
July 2014
Customised trip for 5 persons
We plonked ourselves in Italy right smack in the middle of a heat wave in Jul/Aug but thanks to you, we managed to keep our cool! Fantastic accommodations, the walking tours were superb and our driver for the first half of the holiday was patient, friendly and informative. Your 'good-to-go' kit provided us with everything we needed from train tickets to food recommendations. Glad Ergo: Travel suggested staying a few nights in Assisi, and I don't think many people would have had the chance to visit places like Civita di Bagnoregio (which was amazing by the way). Eu Chai's personal touch made it feel like our trip was arranged by old friend rather than a business-like agency. Thanks!
Veronica & Natalie Scully
July 2013
Customised trip for 2 persons
Thank you from all of us for a most enjoyable and well-organized trip. I enjoyed the first part to the Lakes, the Salone del Gusto, Turin etc. I like Turin and hope to visit again.

Ms. Nithia Devan
Oct 2012
Great trip, very fulfilling. Thanks for taking us around!
Mr. Daniel Wong
November 2009
What a great holiday and such happy memories of our trip to the Piedmont region in Italy!
We were never fans holidaying with tour groups but this one was so different. The itinerary had a good balance of important places of interest with a mix of off-the-beaten track gems that only local would know of.
There was so much to engage the senses. We loved the beauty of the islands and gardens on Lake Maggiore as well as the tranquility of the monastery in Orta San Giulio.
We also enjoyed amazing food including dishes served by some who have been at their craft for a lifetime - pasta made by the 90-year old nonna or the homebrewed grappa up in the mountains. And for those who love truffles, the truffle fair in Alba is a must!
On top of all these, we were blessed to have a knowledgeable guide and great travel companions. It felt like a holiday with the extended family (but without the bickering!) 😊
Nik & Raymond Yim
October 2018
This is the most awesome trip I've been on. Will be looking to go others parts of Italy with Ergo: Travel again!
Mr. Chia Han Sin & Family
Dec 2015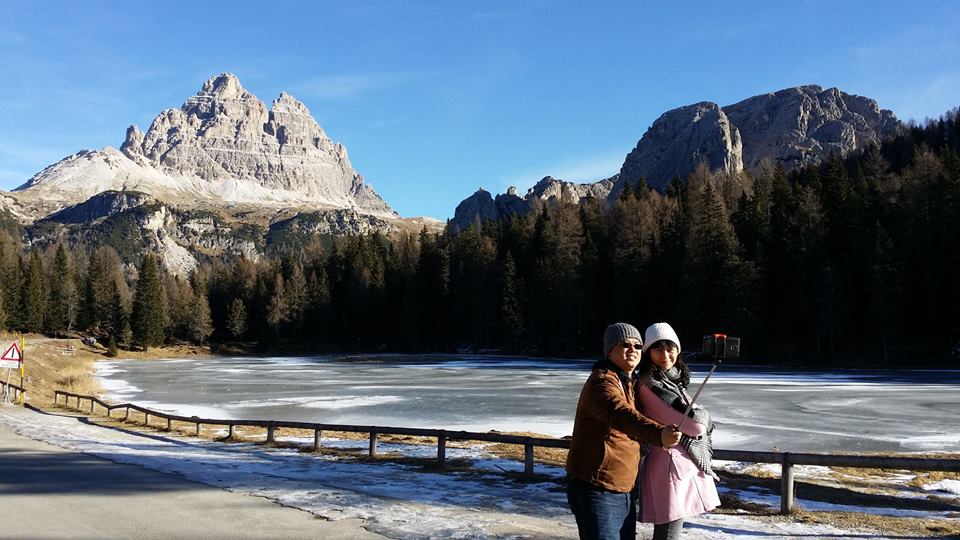 We all had a truly enjoyable and memorable family adventure, thanks to Ergo: Travel!
Mr. Chester Cajucom-Uy
June 2018
Customised trip for 7 persons
All in, Italy in December was indeed immensely enjoyable! The kids and ourselves were clearly unanimous on this. Our initial reservations about the wintry weather and closed attractions over Christmas were unfounded. The detours off the beaten track from the usual touristy sites were extremely interesting and the regional Italian cuisine we sampled as we transversed southwards was unique. Finally the shared perspective, intimate local knowledge and Italian fluency from yourself combined with the proficiency of local guides at each location proved an invaluable match, certainly a key value-added advantage of Ergo: Travel you should continue to leverage on. Do keep up the good work!
Mr. Chong Khin Min
December 2010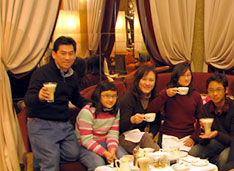 Customised trip for 13 persons